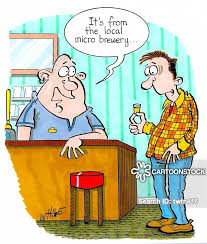 This Beer was brewed for the opening of first BrewDog (Firenze) bar in Italy. A mega-hoppy Imperial Pilsner, with toasty malt complexity and tropical New World hops.
BASICS
VOLUME 20L 5gal
BOIL VOLUME 25L 6.6gal
ABV 8%
TARGET FG 1016
TARGET OG 1077
EBC 15
SRM 7.5
PH 4.4
ATTENUATION
LEVEL
79.2%
METHOD / TIMINGS
MASH TEMP
65°C 149°F
FERMENTATION
9°C 48°F
INGREDIENTS
MALT
Extra Pale 6.25kg 13.77lb
Munich 0.25kg 0.55lb
Dextrose 0.38kg 0.83lb
HOPS
(g) Add Attribute
Saaz          12.5 Start Bitter
Hallertauer Mittelfrüh 12.5 Middle Flavour
Pacifica     37.5 End Addition
Pacific Jade 75 Dry Hop Aroma
Pacifica     37.5 DryHop Aroma
YEAST
Wyeast 2007- Pilsen Lager
FOOD PAIRING
Seared lemon and herb salmon
Crab linguine
Almond biscotti
BREWER'S TIP
Sit this beer aside for a month to allow it
to mellow.