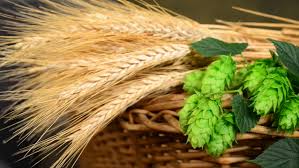 YOU'LL BE ABLE TO BREW PERFECTLY
ACCEPTABLE BEER WITHOUT DOING THE
FOLLOWING THINGS, THEY JUST MAKE
1. 
ADJUST THE PH OF THE MASH.
Adjust your water or make acidic additions in order to
hit a pH of 5.2 in your mash.
2. FLY SPARGE RATHER THAN BATCH SPARGE.
As described above, it's trickier but will improve
your efficiency.
3. USE CARRAGEENAN (IRISH MOSS).
15 minutes from the end of the boil to help clear away
the hot break (coagulated proteins and hop matter).
4. YEAST IS DEPENDENT ON OXYGEN TO GROW.
So to keep it as healthy as possible, aerate your wort
using an air pump or injection of pure, food grade O2.
5. CREATE A YEAST STARTER UP TO 3 DAYS BEFORE
YOU PLAN TO BREW.
To get your yeast ready and raring to go, but remember
to be absolutely fastidious about cleanliness to avoid
infection.
6. REDUCE TEMPERATURE FLUCTUATIONS DURING
FERMENTATIONS.
By directly controlling the temperature of the
fermenter's surroundings or the vessel itself.
7. ADJUST THE RECIPE TO YOUR INGREDIENTS
AND KIT.
Mountains can appear from very small mole hills, so
adjust your quantities of raw materials and timings
in order to hit the basic specifications of the beer
to create the best clone possible.